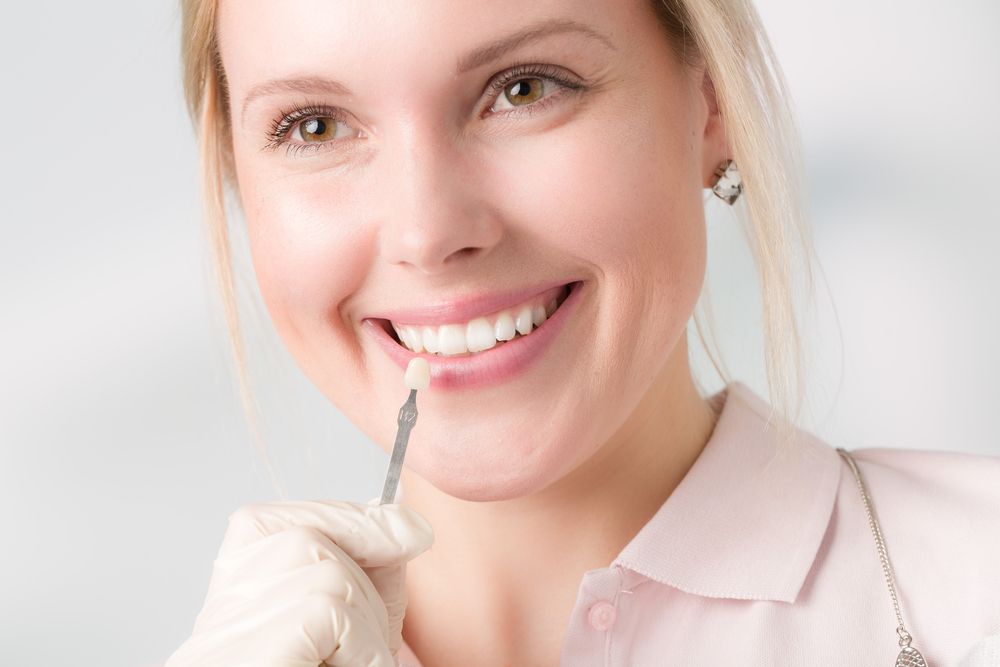 What are porcelain veneers?
Porcelain veneers are a highly requested cosmetic dentistry solution that can transform the appearance of your smile. They are designed and delivered in customized sets, with the purpose of closing small gaps between your teeth, making them appear more uniform shape, size, and thickness, and improving their color. Each veneer is applied individually to the outer enamel of the relevant tooth, providing the patient with the most natural and aesthetically-pleasing final result.
Why choose porcelain veneers?
So, how can porcelain veneers improve your smile? There are many benefits associated with this popular cosmetic dentistry treatment, including their:
ability to cover minor imperfections such as chips and hairline cracks
resistance to everyday colorants that gradually stain our natural teeth, such as those found in coffee and red wine
capability of strengthening the natural enamel, ensuring that both the veneer and tooth are durable against damage
suitability as an alternative to teeth whitening, most often when the patient is unable to use bleach-based products or cannot achieve the desired lightness
Many patients also report that their porcelain veneers can give them a newfound confidence in their appearance, and in turn, in themselves. A brighter, more beautiful smile can boost your self-esteem and give you the confidence to take on and achieve professional and personal challenges.
How are porcelain veneers applied?
The process to receive a set of custom-designed porcelain veneers is usually straightforward and will require just a couple of appointments with Dr. Manning.

After your initial consultation, you will be asked to attend our offices so that measurements and images of your teeth can be taken. You will also have the opportunity to choose your preferred shade of white. These will be used to create your custom-designed veneers.
Once your veneers are ready, you will then come back into our offices for them to be fitted. This filing is done using a local anesthetic, so you shouldn't feel any discomfort at any point in the process. Once filing is complete, each veneer is secured to the outer enamel using dental adhesive, which is then cured using a special light.
Please note, if you require any restorative dental work, this will need to be carried out ahead of your porcelain veneer application.
If you are unhappy with the appearance of your smile, then you are by no means alone. However, this doesn't mean that you have to settle for anything less than perfection. Our expert cosmetic dental surgeon, Dr. Greg Manning at Dentistry at Power Ranch, would be delighted to meet with you to discuss whether porcelain veneers are the right choice of treatment for you. To arrange your consultation, please contact our office today 480-405-1300.