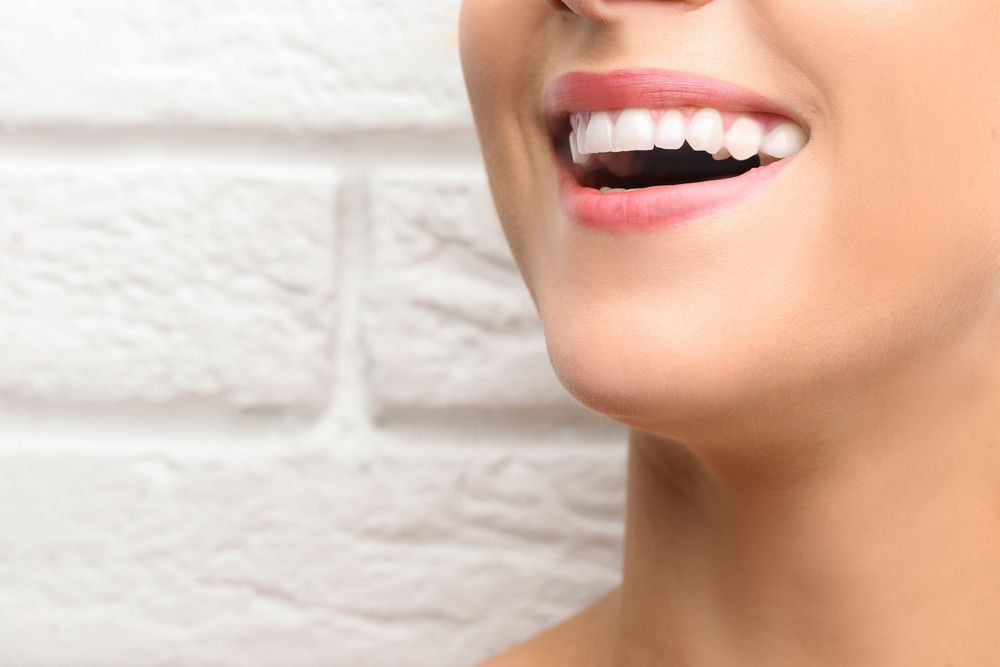 Everyone wants to feel good about their smile, but unfortunately, many of have something about the appearance of our teeth that we would like to change. Along with wanting our teeth to look as healthy and attractive as possible, we also need them in good shape for biting and chewing. Some of us even use our tools as teeth, cutting tape, opening bottles etc. This heavy use can cause our teeth to become damaged.
When we damage our teeth, it tends to influence the way that they look. Chips, cracks, and even discoloration are common problems that can determine how we feel about our smile. Loss of confidence, low self-esteem, and social anxiety are just some of the psychological effects experienced when we dislike something about our appearance. Fortunately, there are now more ways to address cosmetic dental problems than ever before. One such solution is composite bonding.
What is composite bonding?
Composite bonding is a cosmetic dental procedure that can address chips, fractures and other damage to the teeth. It can also improve the color, shape, and even size of your teeth. Composite bonding involves the application of a special tooth-colored resin. This resin is applied individually to each tooth, and then shaped so that it covers any flaws. It can add height or thickness to teeth too.
Benefits of composite bonding
There are a variety of benefits to choosing composite bonding for your smile makeover.
One Visit. Unlike common alternatives such as porcelain veneers, composite bonding can be completed in just one visit to our offices.
Minimally-invasive. There is virtually no preparation required when you choose composite bonding. This means the entire process is minimally-invasive, and there is no need to worry about discomfort or healing.
Durable. Composite resin is very durable and hard-wearing.
Easily repaired. Even if the composite resin does become worn or damaged over time, it is very easily repaired.
Natural results. Composite resin enables your dentist to improve your smile, while ensuring it looks completely natural.
Am I a good candidate for composite bonding?
Composite bonding is a very safe procedure, meaning that it is suitable for a wide range of candidates. However, before you can be approved for any cosmetic dentistry treatment, you must first attend a consultation with Dr. Manning who will assess the condition of your teeth and discuss your expectations for the procedure with you.

Typically, patients who are considered to be a good candidate for composite bonding have good dental health, but suffer from cosmetic problems such as teeth that are:
Chipped or cracked
Discolored or stained
Poorly spaced (such as large gaps between them or teeth that are overlapping)
Uneven in size
Twisted or crooked
If you have cosmetic imperfections on your teeth, you could benefit from a composite bonding procedure performed by our experienced cosmetic dentist, Dr. Manning. For further advice about composite bonding, or to book a consultation, our friendly and knowledgeable team would be delighted to help. Call us today at 480-405-1300.