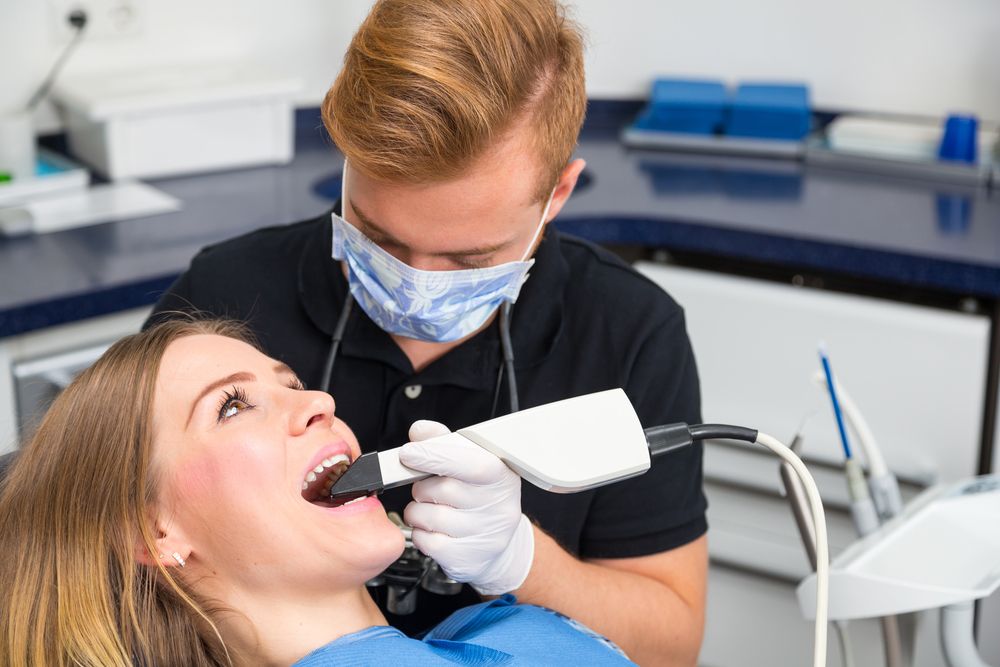 Most traditional crowns can take weeks and even months to fabricate. Not to mention, traditional crowns are created in a dental lab, which increases the manufacturing cost. If you're like most patients, you don't have time to sit around and wait with a temporary crown, while your restoration is created in the dental lab.

Are you tired of the inconveniences of traditional restorative dentistry? At Dentistry at Power Ranch in Gilbert, AZ, we are proud to offer CEREC same day crowns. CEREC crowns are convenient and cost-effective solutions to traditional crowns.

They are created directly in our office, so you can have your restoration completed in one appointment. With CEREC crowns, you do not have to sacrifice convenience for quality. Even though they are created in one day, they use high quality materials to create a durable and beautiful restoration.

What are CEREC Crowns?
CEREC same-day crowns are one of the most innovative dental technologies available today, and they are quickly becoming one of the most popular types of dental crown. CEREC technology is often the preferred restoration for teeth that have undergone root canal therapy, oral trauma, decay, or malformation. It can also be used to create full crowns, partial crowns with inlays/onlays, or bridge work.

During your appointment, we use CAD/CAM technology, also known as "Computer Aided Design" and "Computer Aided Manufacturing," to fabricate your crown. This technology allows us to have a full visual of the inside of your mouth, so we can map out your crown in an accurate and detailed manner.

After the new crown is digitally created with CAD/CAM technology, we will mill it directly in our office, using a durable ceramic material. Next, Dr. Greg Manning will carefully bond the crown over the damaged tooth, permanently restoring the tooth back to its full function and appearance!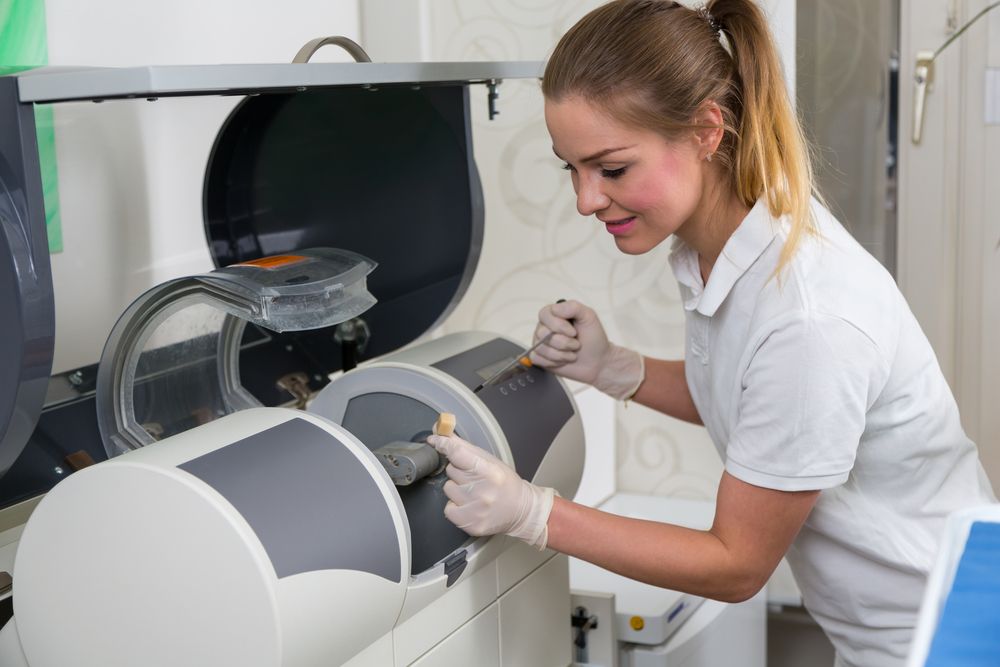 What is the difference in CEREC Crowns Vs. Traditional Crowns?

Dental restorations have come a long way in the last twenty years. Dental crowns are now created out of a variety of materials, in which some are more effective than others.

Traditional Crowns
The most common traditional crowns are created from porcelain, porcelain fused to metal, full ceramic, resin, and metal, which is now a more archaic version of dental restoration. It is not uncommon for patients with old metal dental crowns to have their crowns removed and replaced with a more beautiful CEREC crown.

Depending on the material of the crown, traditional crowns are notorious for a range of flaws. The biggest pitfall with traditional crowns is that they take several office visits to complete the restoration process.

During the first appointment, your dentist will need to take x-rays to determine if the tooth needs a crown. Then, the tooth will need to be numbed and prepared for the crown to fit over it. Next, an impression of the prepared tooth is made and sent to a lab to create the crown.

While the crown is being created, you will be given a temporary crown, which is generally made out of a weak material that might come loose and cause discomfort. Once your dentist receives the permanent crown from the dental lab, you will be invited back in for another appointment to have the permanent crown bonded to the damaged tooth.

Without the benefits of CAD/CAM technology, the impressions used to create traditional crowns are notoriously uncomfortable. Not to mention, these crowns usually have a lifespan of about ten years. Depending on the material of the crown, your crown may be less durable and natural-looking than a high quality ceramic crown.

CEREC Same-Day Crowns
Cerec same-day crowns are milled out of a solid block of ceramic, creating a durable and naturally shaped crown with made-to-order color shading. CEREC technology uses digital impressions, allowing for a comfortable non-invasive office visit. Not to mention, they are fabricated and placed in one dental visit, so you can wait comfortably in the dental chair, while the crown is milled.
Are CEREC Crowns Durable?
Oftentimes, people here the word "same-day" and assume the restoration is less durable than other crowns that are created in a dental lab. Even though CEREC crowns are created more quickly with computer technology, they are just as durable as traditional crowns and often fit more comfortably.

Most patients prefer ceramic crowns, especially for teeth in the front of the mouth, since ceramic is a durable material that can be color matched to the natural teeth. With routine brushing, flossing, and dental exams, CEREC restorations can last for years.

Why Choose Dentistry at Power Ranch for Your Dental Crown?
Dental emergencies, like a broken tooth, root canal infection, or a lost crown can be devastating to your oral health. Procrastinating on restoring a damaged tooth can lead to unnecessary pain, decreased confidence, and even tooth loss.
At Dentistry at Power Ranch, we understand that our patients lead busy lives. That's why we have invested in state-of-the-art CEREC technology, so our patients can receive high-quality dental restorations in as little as one lunch break. Want to learn more about CEREC crowns by Dr. Manning? Call Dentistry at Power Ranch today at 480-988-2373.